Private Beach
Avalon Beach Estates Private Beach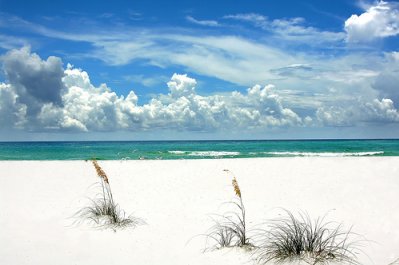 Avalon Beach Estates is located in Miramar Beach Florida, home to some of the worlds most beautiful beaches.
The Photograph of Destin's beautiful beach is by professional photographer Jim Vail at
http://www.Flickr.com/Photos/JimVailPhotos/
The crystal clear, emerald colored water and the sugar white sands have given the Emerald Coast area a reputation as one of America's premier vacation destinations. Avalon's private beach is directly across the street from the neighborhood. It has a gate that can only be opened with an access code which is available in the Members Only section of this website.
Those who are renting property located within our neighborhood can get the code from their rental agent. Once entering the gate, there is a very nice walkover with lots of seating to socialize or watch the sunset as many residents do on cloudless evenings.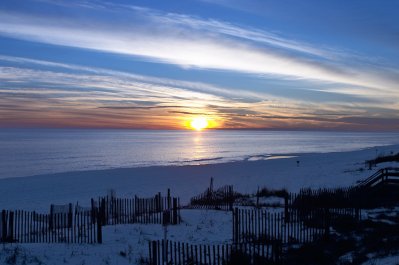 The "sand" on the beach is not ordinary brownish, silicon based sand, but is essentially pure quartz grains that eroded from the Appalachian Mountains millions of years ago and were deposited along our beach by rivers that have long since disappeared.
The white sand under the water, in turn, makes our beaches appear to be emerald colored on bright sunny days which are abundant along the "Emerald Coast."
Due to the popularity of the beaches in Destin and Miramar Beach, it can get quite crowded during the tourist season.
But since our Avalon beach is private, there is always plenty of room for you, your friends and family to set up and enjoy a day at the beach.